Users can now integrate Phonecheck with buyback.ai
This will allow users to automatically import Phonecheck data to buyback orders and inventory items.
To get started make sure to have a Phonecheck account and then visit the Add-On menu(located in the sidebar of app.buyback.ai).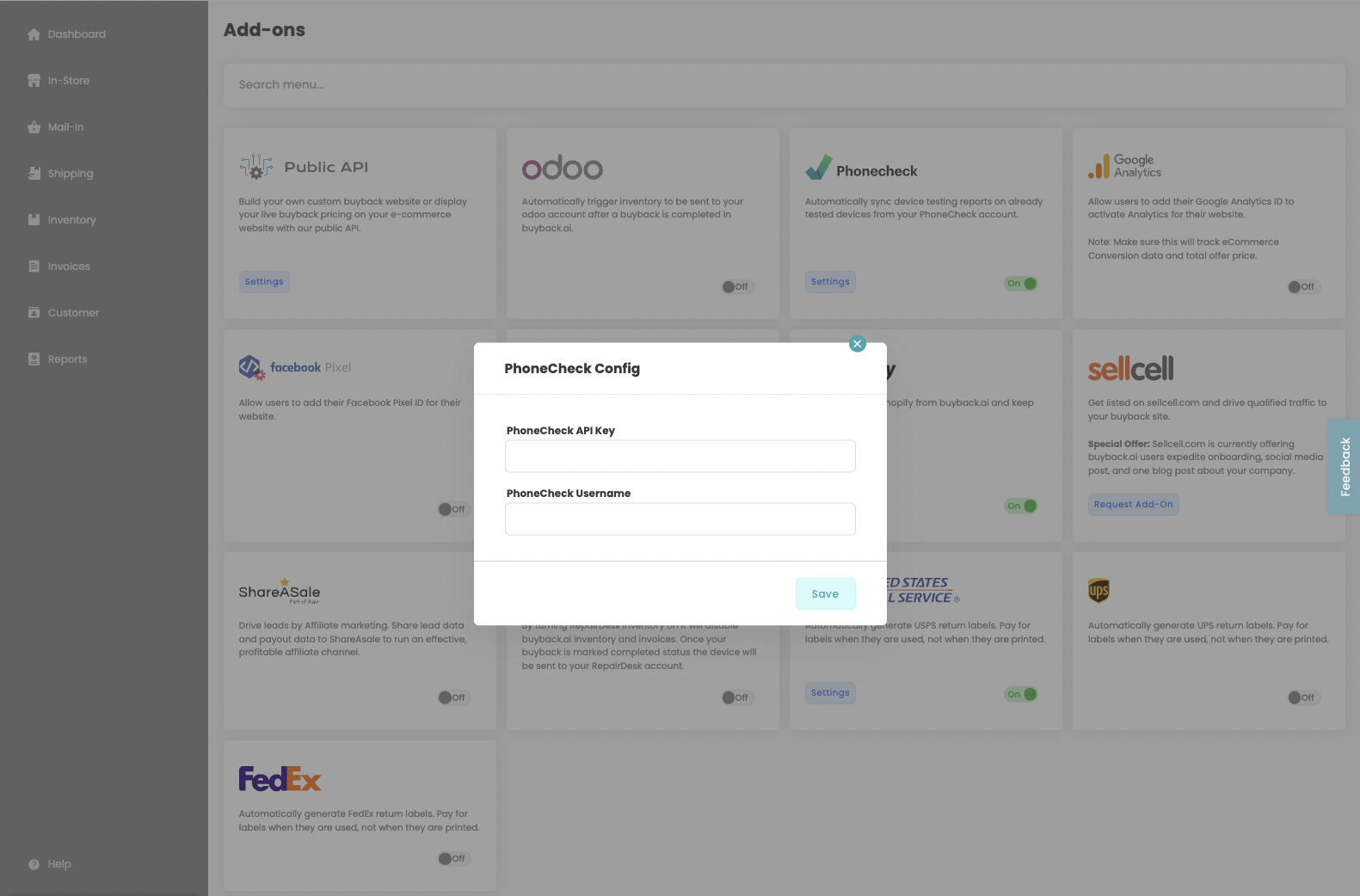 Users will need to obtain their Phonecheck API Key and enter it within the add-on settings window, along with your Phonecheck Username.
After using Phonecheck to test a device users can import data directly from the Orders and Inventory pages. Just click the View Phonecheck Data button!