Users can now update multiple devices at once on an invoice.
First, select the devices that need to be changed with the selection box to the left of each device. (You can also select all devices on the header of the device section of the invoice)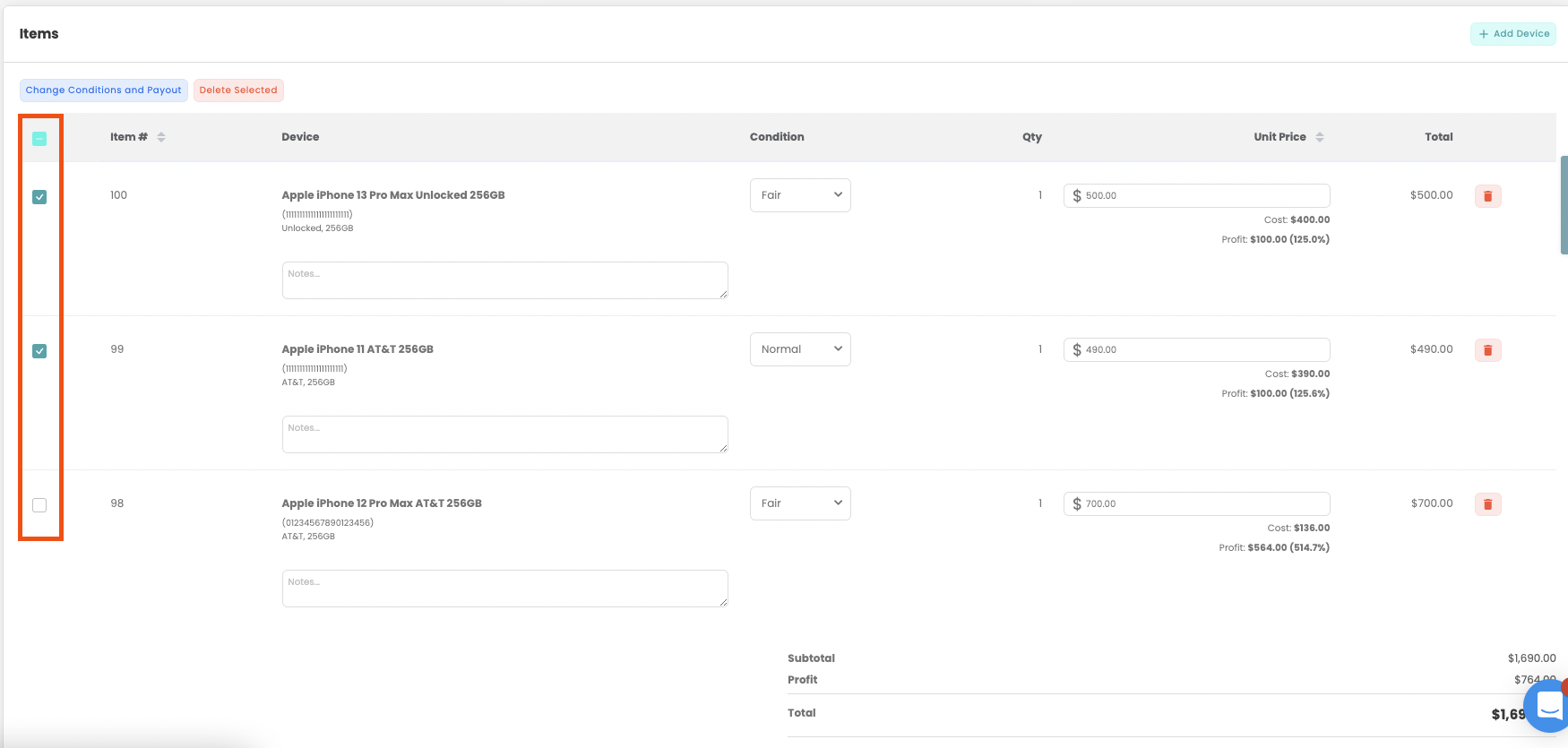 Next, select the Change Condition and Payout option in the device section header.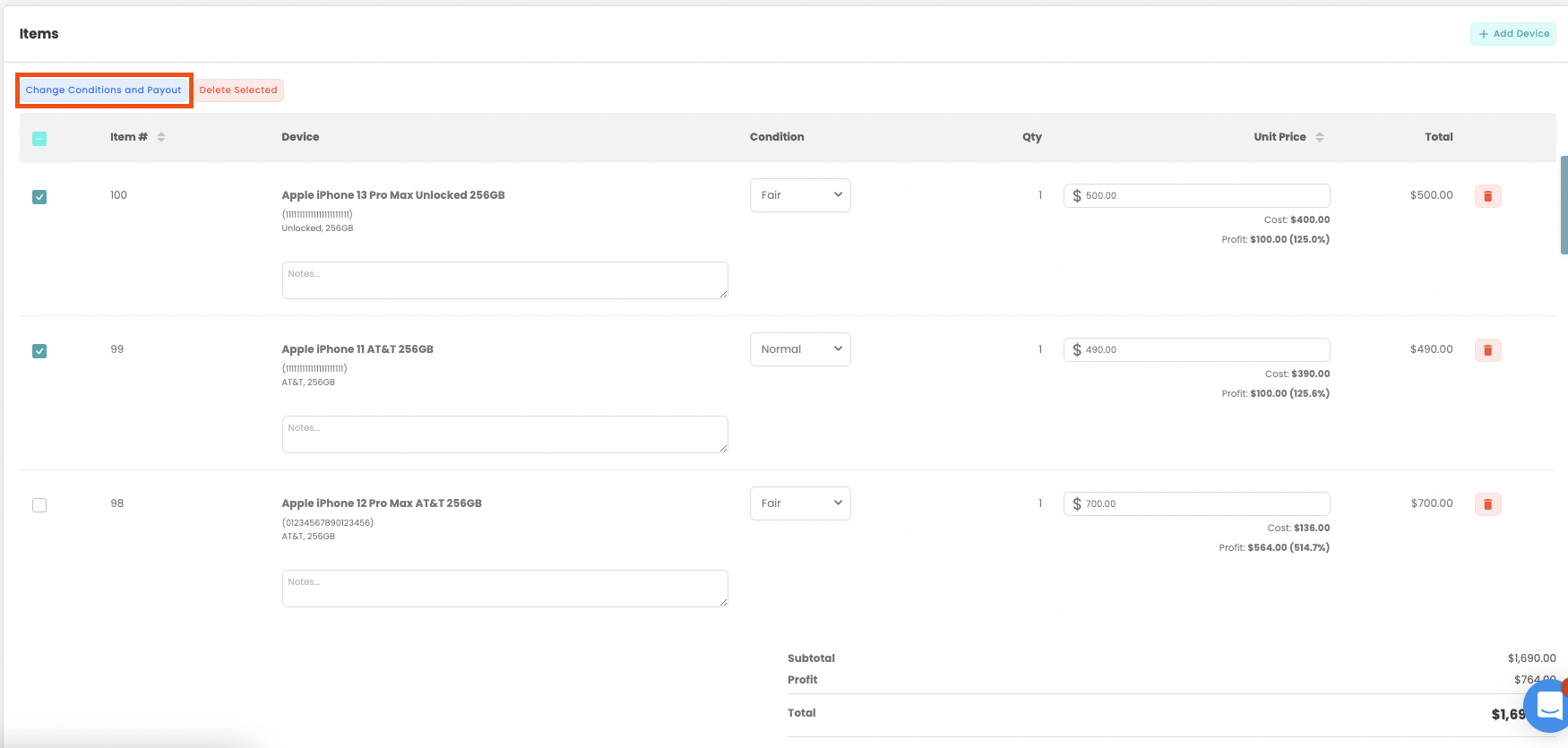 Then, a Change Conditions pop-up will appear. From here you can change the conditions and prices of all devices at the same time. Users also have the option to individually price devices on this screen as well.