There are now settings to allow you to restrict the minimum an order has to include for the order to be processed through your widget or website.
These settings are under the Shipping settings on the settings page.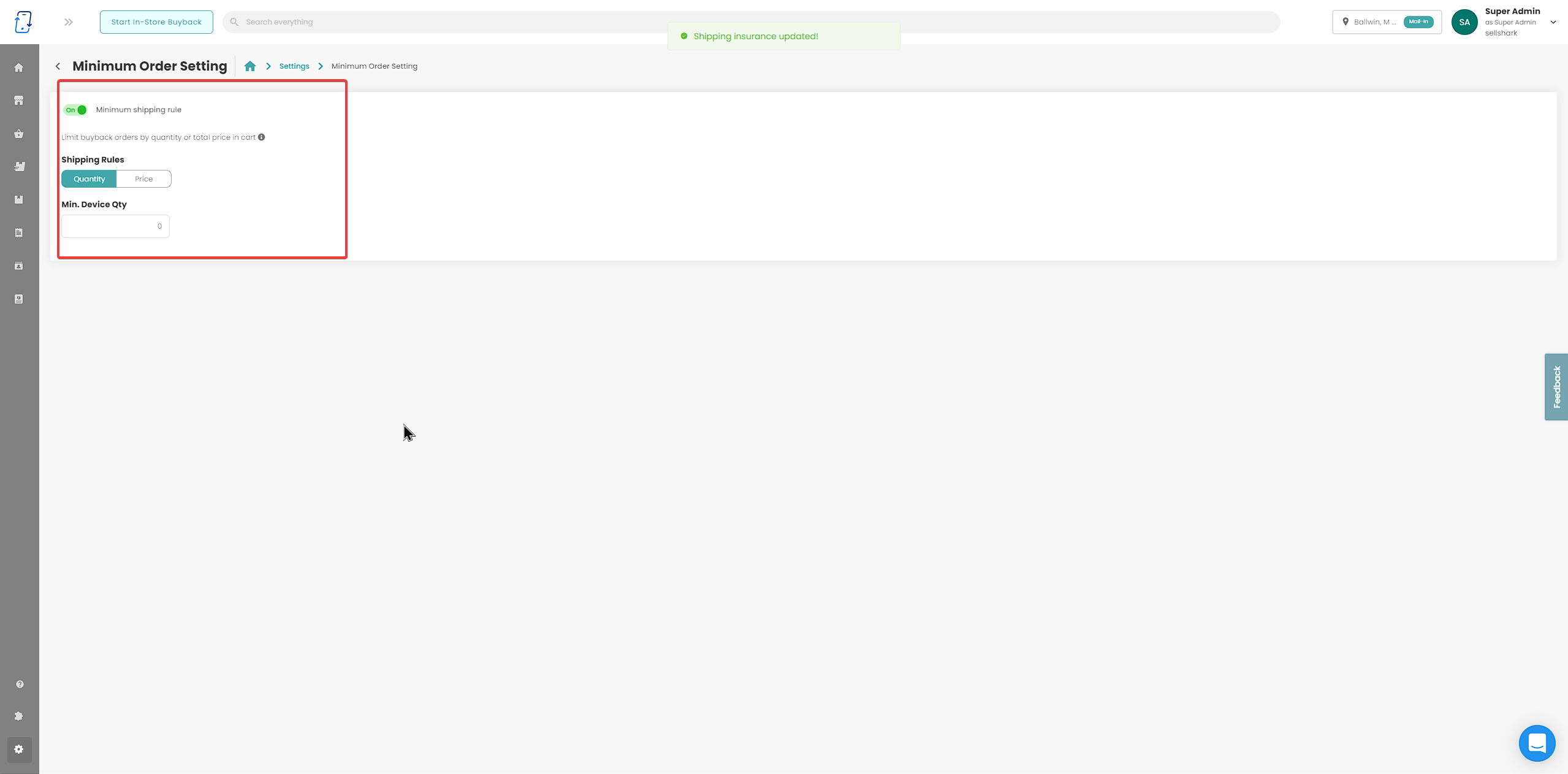 If an order does not meet the requirements of the rules set, it will not allow the customer to "Proceed to Payment" and list the criteria that need to be met on the "Continue to Payment" pop-up box.